I'm not a religious person. But the photography of Daan Verhoeven has got me thinking about it. He specializes in images of freedivers. But to my eyes it seems he's capturing angels – rising and falling both.
I first discovered Daan's work on Instagram. For context, my typical Instagram session is a sliding scroll through my brain: a discombobulated mish-mash of aggressively filtered rum drinks, bomb-ass Sprinter van conversions, and women in bikinis holding fish. As you might guess, there's also plenty of diving photography in the mix.
But when a @daanverhoevenfreediver image shows up? It stops me in my tracks every time. The quality of light is what hits me first. He shoots using only natural light which, at depth, can be ridiculously dramatic. (I'd mention Caravaggio here but ain't nobody coming to Bring Limes to hear about Caravaggio.) Next is his sense of composition: the relationship between the divers and the space around them. With the boat above or the bottom below. With water. It's no surprise Daan is a freediver himself. There would be no other way to capture the spirit of the thing the way he does.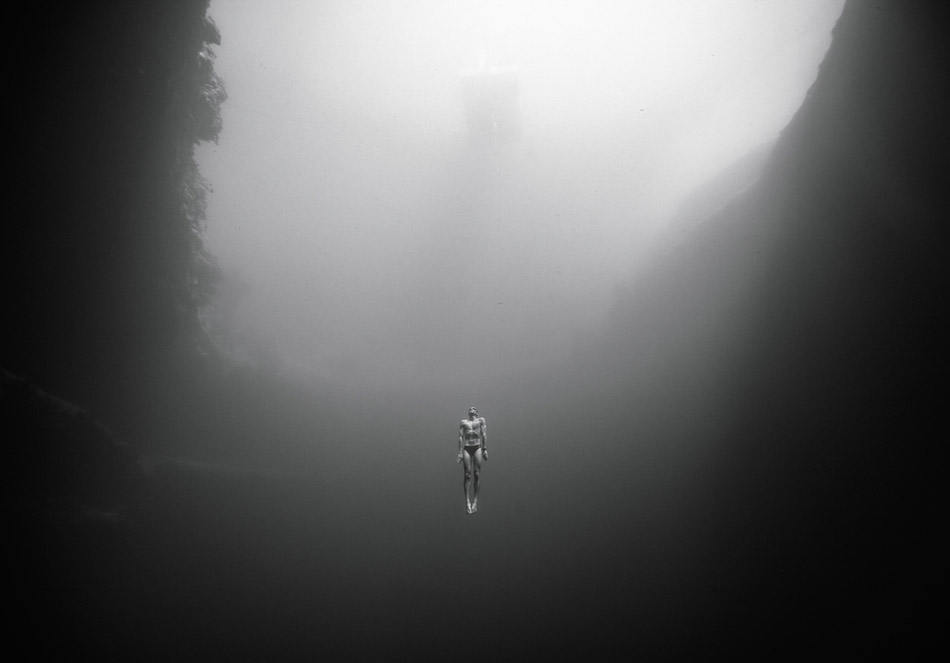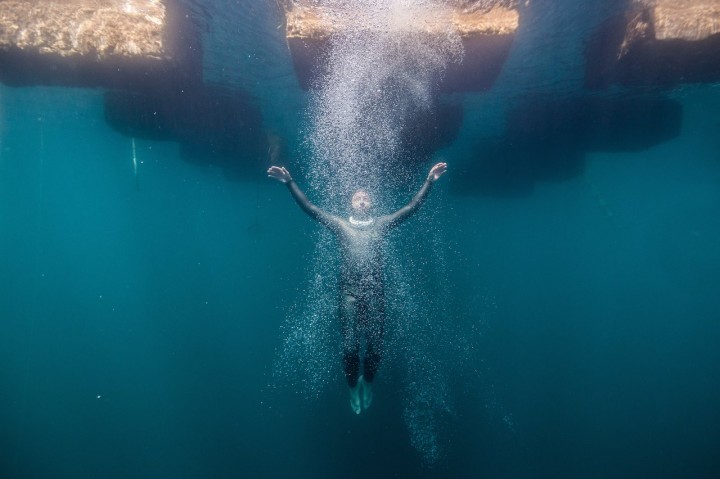 Finally, his images exude the gravity of freediving. There's an understood danger here, especially at the competitive level which is mostly what Daan shoots. Depths routinely reach more than 100 meters. Breath hold times can push 8 or 9 minutes. Deep water blackout is always a risk, and usually catastrophic, even for the best freedivers in the world.
My version of freediving is an entirely different thing. It's me vs. fish. And since the fish around here are almost always shallower than 30 or 40 feet, so am I. Of course, there are risks in anything (e.g. shallow water blackout). Realistically though? The worst case scenario for me on any given day? No ceviche for Johnny.
But still. The sensation of being at depth, at any depth, is a peaceful important thing for me. I don't know if my connection to water is rooted in the primordial, the prenatal, or something less profound.
But I know it feels just like Daan Verhoeven's photographs.